Introduction
Events that arise from monitoring your IT environments represent signals of business impacting issues, to which your teams must respond. OpsRamp helps you make aggregate, interpret and act on events.
OpsRamp event management solution offers the following unique benefits.
Manage all your events from one place
OpsRamp works as your single point of aggregation of events from across your environment. OpsRamp can ingest events from pretty much any source:
Events from OpsRamp monitoring.
Diagnostic events emitted by IT resources.
Events from third-party tools.
Automate event response
OpsRamp automates much of the work that a human operator does when interpreting and responding to an event. OpsRamp correlates alerts that are related to the same cause, automatically suppresses alerts, notifies users, and creates incident tickets for alerts that need operator attention.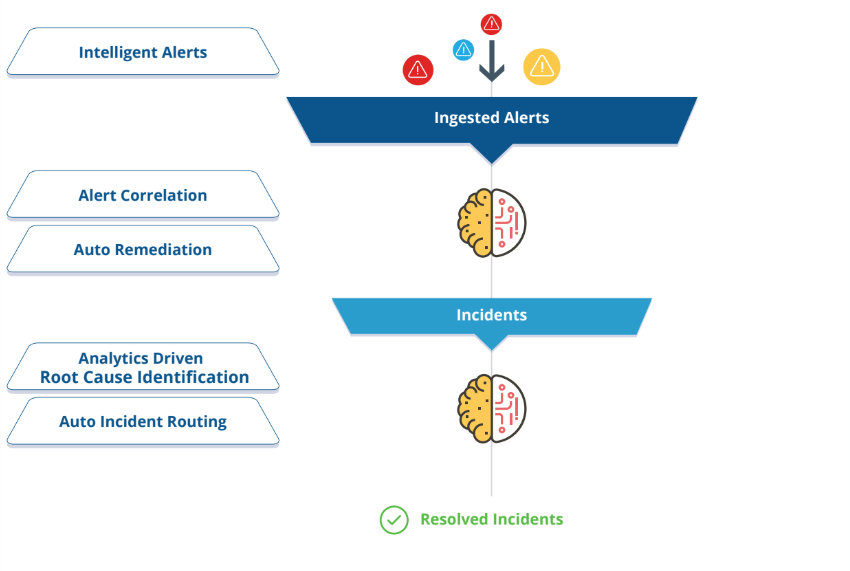 What to do next